The first gardening session of 2013 started off great! We had a dozen volunteers come to our open garden day on Saturday, January 26 to contribute their time and lend a hand.
We washed out our boxes to prepare them for planting.
We planted shallots.
We tended to existing crops, weeding out pesky plants.
And, we welcomed 2 new volunteers- Pembroke College alumni Stephen and his daughter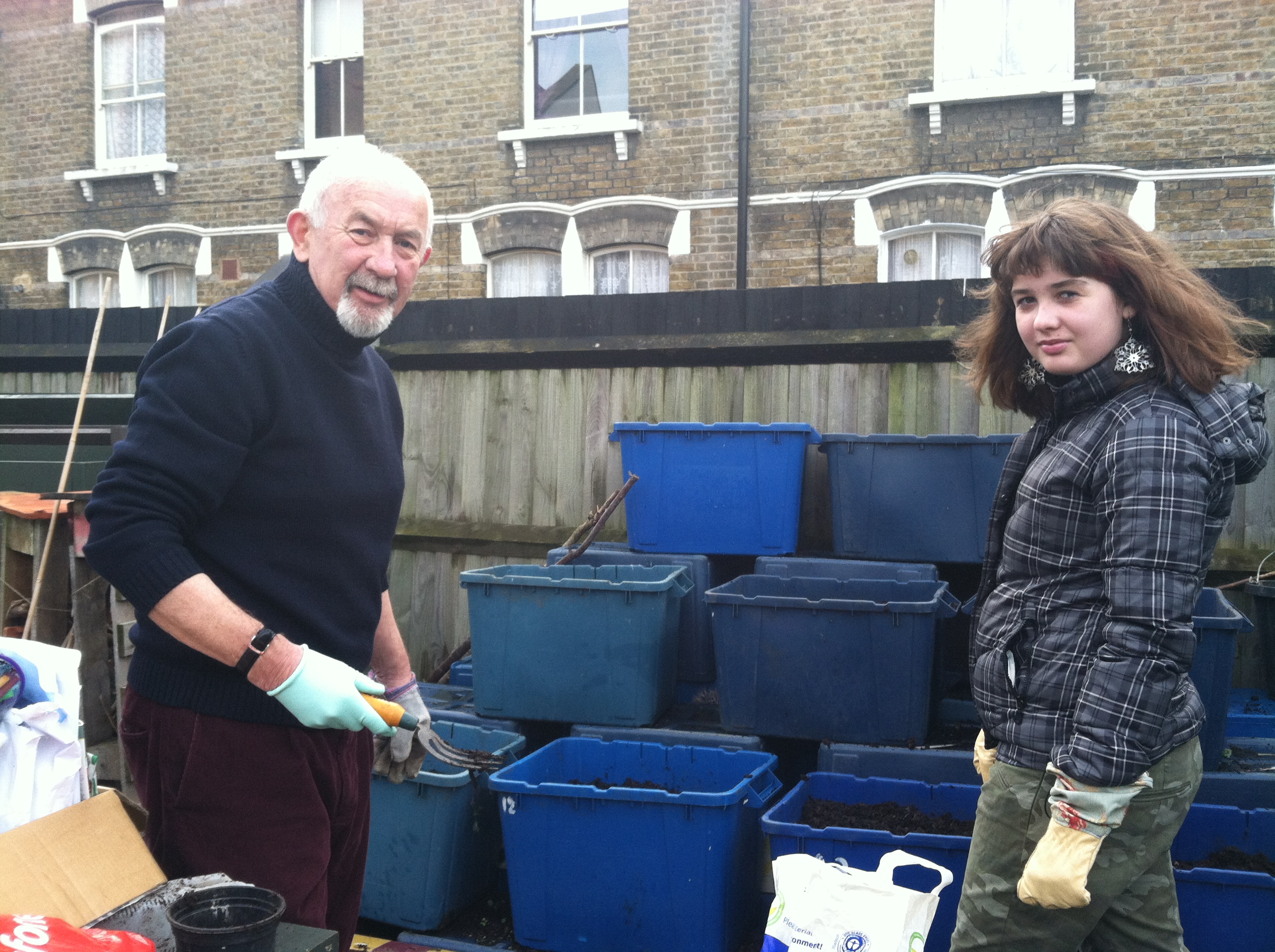 You may have noticed that one of our regular gardeners, Fitsum, doesn't make an appearance in these photos. That's because she left early (after delivering delicious home made ethiopean cake for tea break) to go to the Tate with her mother to rehearse for the Silver Action art exhibition. You can read about it here where Fitsum's mum is quoted.
Kathleen & Julicia