This Wednesday saw an especially busy Baby PAM session, with over 20 adults, babies and volunteers coming along to Pembroke House for a singalong and afternoon tea. As well as being the end of term for PAM, this week was particularly special for being the last session organised by Director of Music, Elizabeth.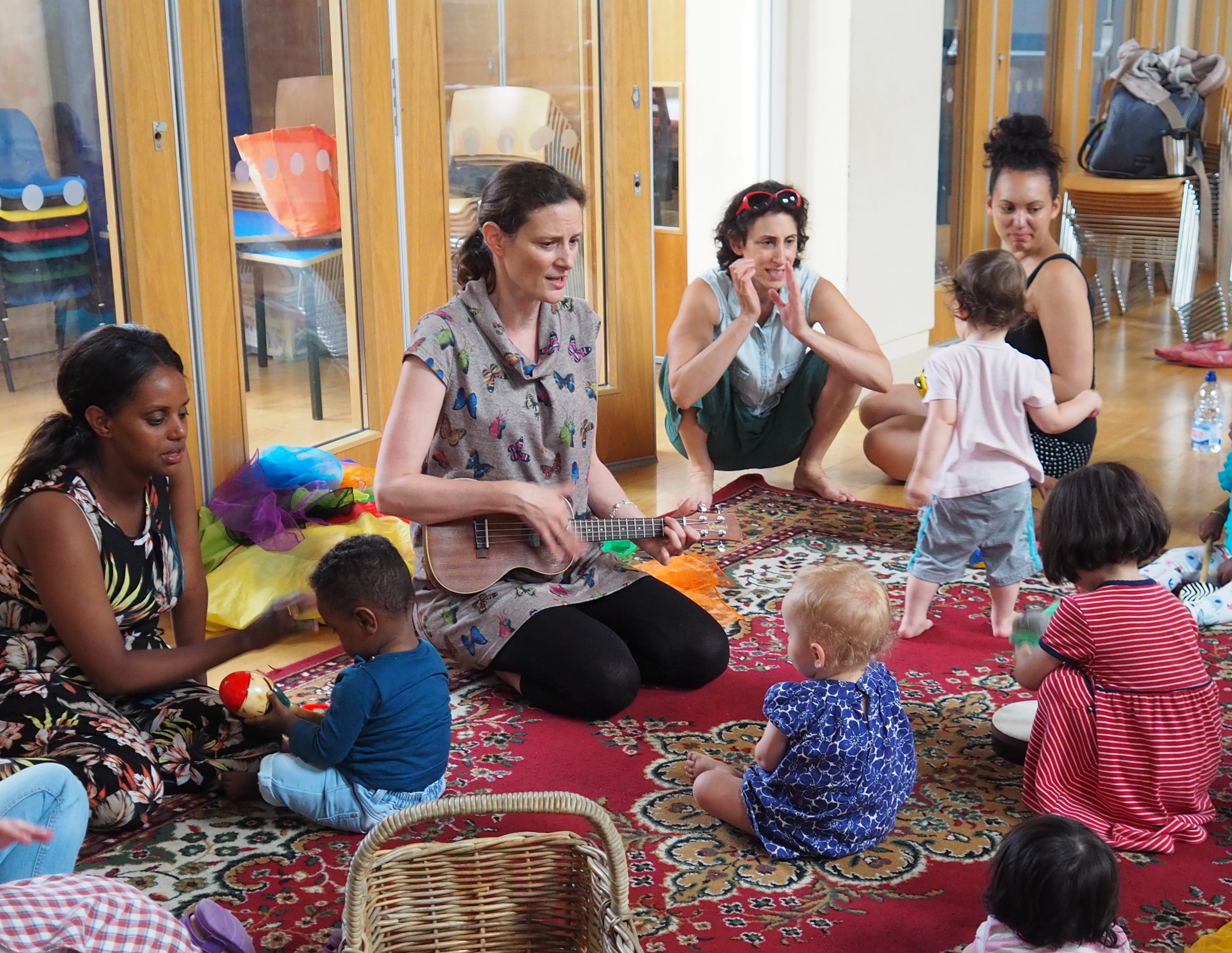 Baby PAM welcomes children up 4 years old, along with parents, carers and volunteers, and welcomes new participants to its session every week. Lucy Barlow, who runs the regular sessions, began the afternoon by instructing parents and babies in some cheery ukulele songs, and soon everyone was on their feet stomping along to 'The Grand Old Duke of York'.
After, a basket of percussion instruments, including maracas, tambourines, and egg shakers was passed around. The grand finale featured a giant parachute, enjoyed by the children as a colourful tent to dance under and sing songs like, 'Twinkle Twinkle Little Star".
Afternoon tea and cake followed, along with healthy snacks for the children. Overall, it was a lovely (if quite tiring!) afternoon.