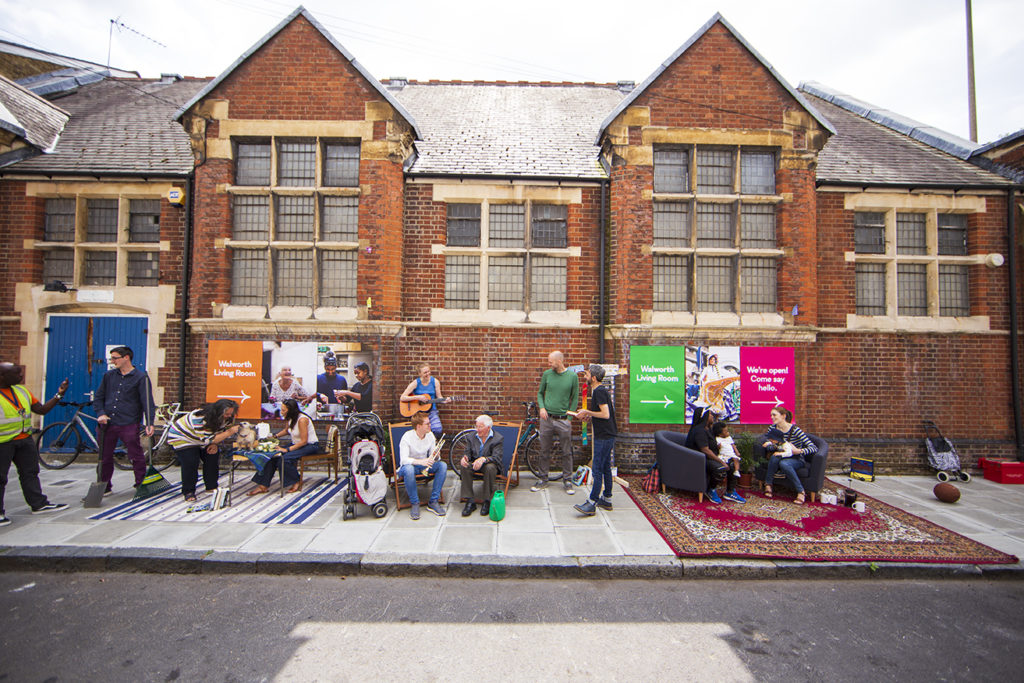 The Walworth Living Room is a new space for our community, open to everyone.
It's a place for eating, learning, playing, working, sharing a cuppa and getting to know your neighbours.
With a community kitchen at its heart, surrounded by shared activity, meeting and office spaces, the Living Room is located in a rejuvenated historic hall on Surrey Square, a short walk from Pembroke House.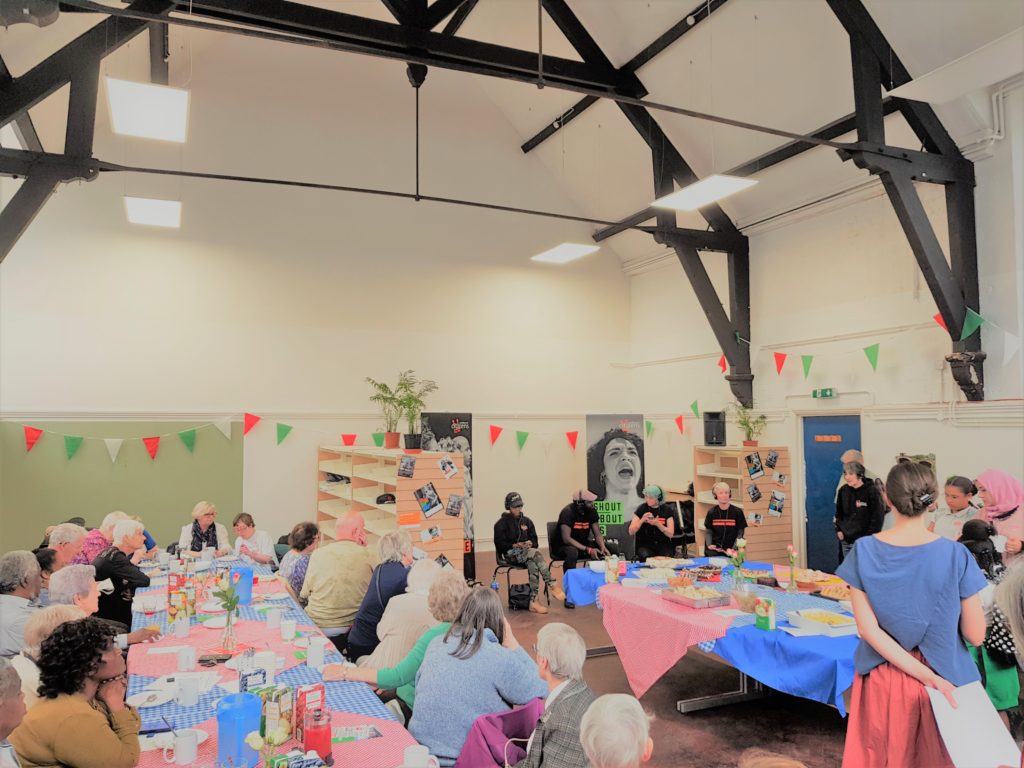 This year, we get to decide what happens here and build it together:
How can we use this space to make our neighbourhood stronger?
What clubs and events do we want?
What services could be here – debt advice, GP clinics, therapy sessions?
How should the Living Room look and feel?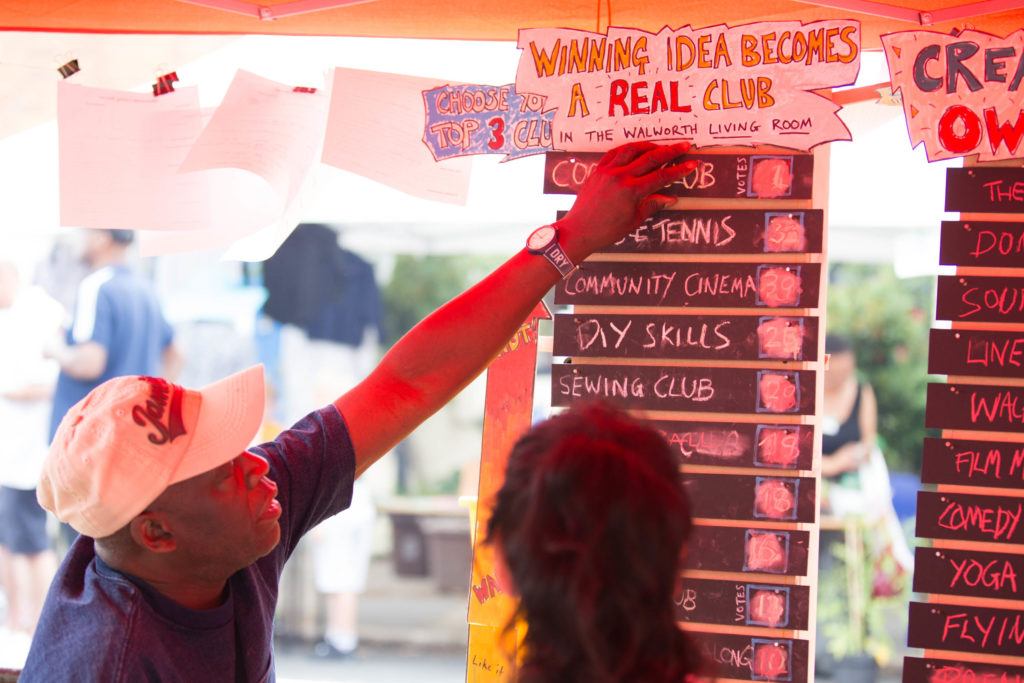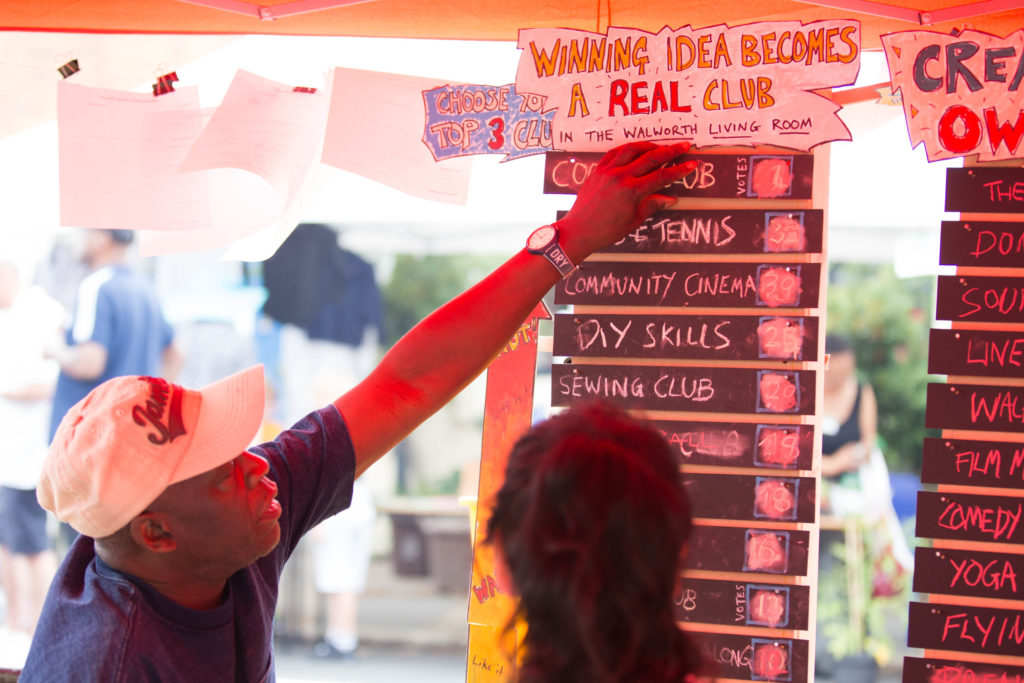 The Living Room is already home to activities from chess, sewing and knitting to community theatre and weekly computer advice sessions.
We're also using the space to bring together partners like the local council, GPs, businesses and charities to build a better Walworth.
If you've got an idea for something you'd like to see at the Living Room, drop by or get in touch with us here.  
We're based at All Saints Hall, Surrey Square, SE17 2JU.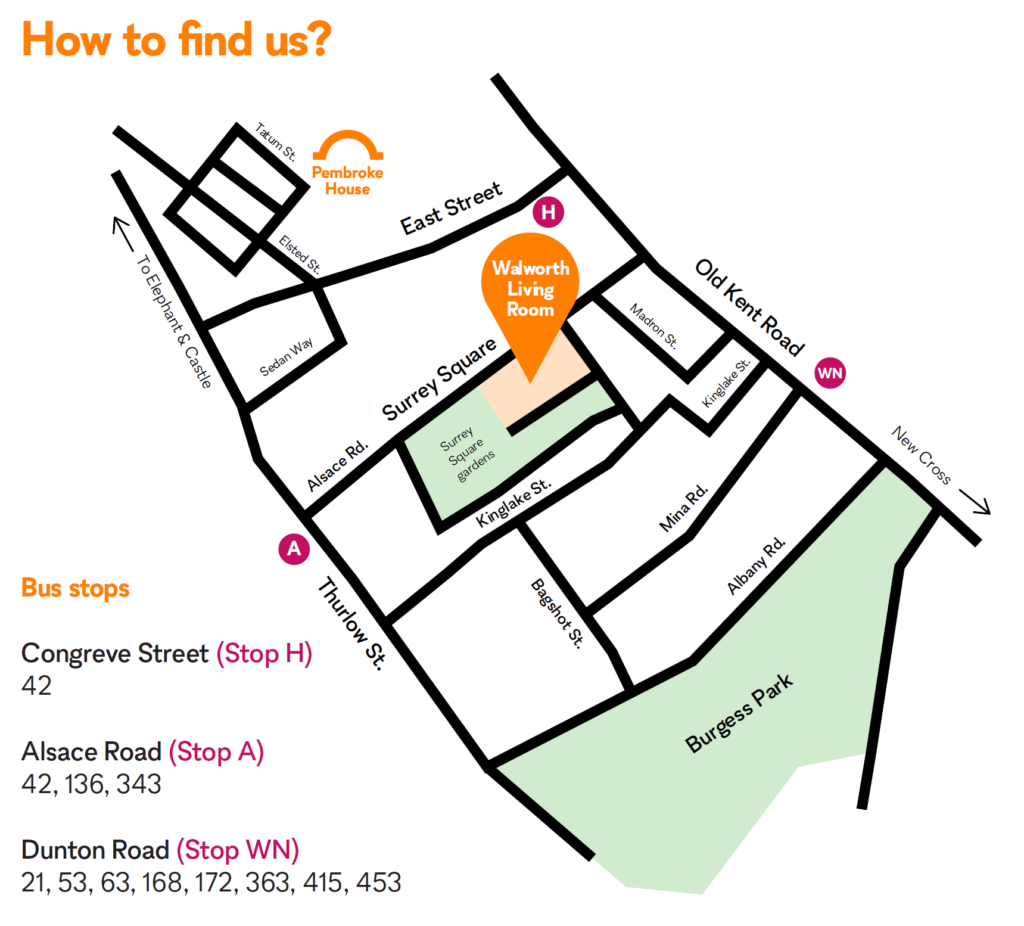 The initial funding for the Walworth Living Room comes from Guy's and St Thomas' Charity.