Music is a part of all of our lives – whether we play it, relax to it, share it, make it, move to it, groove to it or find meaning in it.
That's why Pembroke Academy of Music, or PAM, believes that all children should have the chance to engage with high quality musical training, regardless of who they are or where they come from.
PAM provides this training at heavily subsidised rates for local children who would otherwise miss out. It's three programmes—Baby PAM, Junior PAM, and Senior PAM—provide a progression route from age 0-14.
Music is not only a vital part of our lives, but it's central to developing us as people. That's why our approach at PAM focuses on developing technical musical skills alongside building soft skills like teamwork and confidence.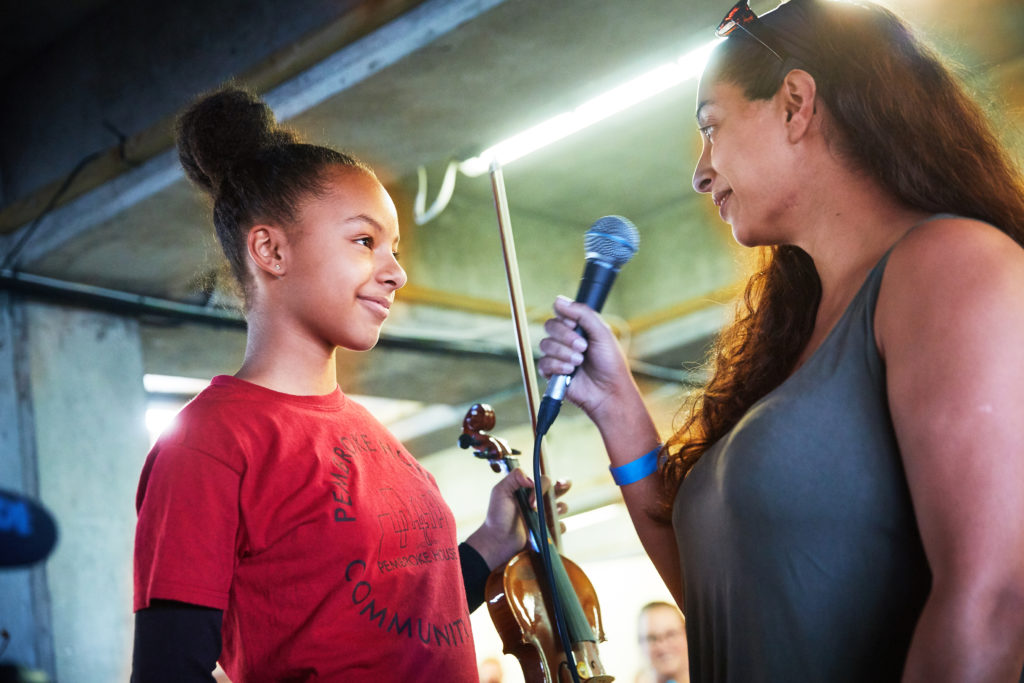 To find out about our three programmes click the links below:
Because we believe in making music accessible the fees we charge cover only 10% of our costs. We're very grateful to all our supporters who keep the project running year on year.
If you'd like to make a donation, please click here.